Llandovery Museum & Visitor Gateway Press release 17.06.19:
Llandovery Museum & Visitor Gateway Launch Season of Events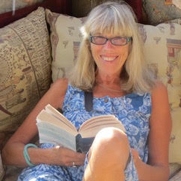 Llandovery Museum & Visitor Gateway are delighted to announce their first event at the museum. Christine Purkis will be talking about and giving a reading from her new book the fictionalised story of 'Jane Evans'. This a historical novel based on a real unsung heroine from Welsh history: Jane Evans of Caeo, who travelled with the drovers to London, and nursed with Florence Nightingale in the Crimea.
In the 1850s, both parents dead, mired in poverty and threatened with forced marriage to a much older neighbour, Jane runs away from her harsh life in rural Wales. She joins the drove, facing grim events on the long, hard journey. From London, she ships out to a military hospital in the Crimea, where she comes into direct contact with Florence Nightingale, Betsi Cadwaladr and Mary Seacole in their fight against the inhuman conditions there. Is Jane strong enough to come through all the difficulties life throws at her, find her independence and return home to Wales – and if she does, what reception will she find there?
Christine Purkis lives in Bristol and is the author of several novels for young people, including "Paddlefeet", "Sea Change" and "The Shuttered Room". "Jane Evans" is her first novel for adults.
Event details: 7pm, Friday 12thJuly 2019 at Llandovery Museum. Tickets £5 (proceeds to the museum) include tea/coffee & biscuits and are available to purchase in advance from the museum or on the door.