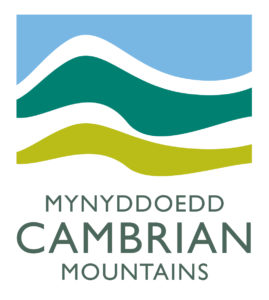 Here's an update from the Dyfodol Cambrian Futures project.
Drop in sessions March/Ebrill 2019
Over 150 people attended the seven sessions across the mountains with many learning more about local produce, venturing into social media and offering new ideas for us to explore.
Many of you asked to include the Cambrian Mountains logo on the homepage of your websites and marketing leaflets. Logo attached and please link the logo on your website through tohttps://www.thecambrianmountains.co.uk/
Local produce
We've started looking at how to make the most of local food and drink producers in the Cambrian Mountains. We'll be working with a food consultant soon to see how having the Cambrian Mountains brand on packaging increase routes to market and sustainable prosperity.
https://www.thecambrianmountains.co.uk/discover-food-and-drink
Dark Sky Tourism
We've visited six potential Dark Sky Discovery Sites in both the day and night and look to submit an application for the following communities:
Dylife
Llyn Brianne, Rhandirmwyn
Llanllwni Mountain
Coed Y Bont Pontrhydfendigaid
Elan Valley
Cwmystwyth
More information about Dark Sky Discovery Sites fromhttps://www.thecambrianmountains.co.uk/useful-links
Cambrian Mountains road signage project
We will continue to research the potential of placing branded Croeso/Welcome signs in key communities.
#National WalkingMonth 2019
Finally, we're excited to let you know that May 2019 is National Walking Month. We're promoting eleven walks/communities  this month and we've put the walks onhttps://www.thecambrianmountains.co.uk/discover-walking
So far one of these walks has had 28,000 views on Twitter and another walk 6,000 views on    Facebook.
We're pleased to announce, if resources allow, we'll be promoting eleven more walks/communities in2020-watch this page! If you have a special community walk we should do, let us know.
Once again, thank you for supporting the Dyfodol Cambrian Futures.If you can think of any more benefits the project could provide you or your community, please send through your ideas.
Dafydd ac Esther